Filmmakers and organizations are coming up with creative ways to incorporate a spectrum of social media into film campaigns, including interactive websites and games, issue-based social networking communities, podcasts and web TV shows. The team at What's On Your Plate? join us as guest bloggers to share how they're using gaming to engage young people in the campaign.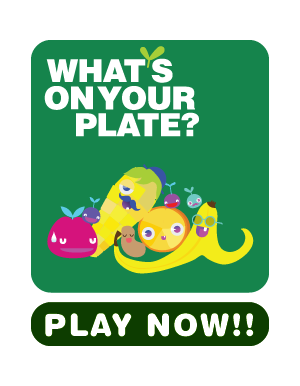 The What's On Your Plate? games were designed to engage a broad audience, particularly visitors interested in having fun and exploring more themes of the film. We saw this as an opportunity to put the message of local and healthy food into a new medium that has the ability to feel less didactic, and more elective. We hope that the games are fun to play and that they empower players to make more active food choices.
Media is a powerful tool for social change that is exemplified by both documentary film and the interactive web. In our outreach, we worked to diversify our methods of delivering the message so that even when playing a simple game, users realize that they have choices, and that they can play an active role in what food they eat, what means of production they encourage, etc. In this age of aggressive growth in technology, we strive to encourage positive choices.
From the beginning of production, our partners have contributed opinions and examples that became content. When we developed our outreach plan, which detailed the aims of the website, we engaged our partners such as the Alliance for a Healthier Generation and Stone Barns Center. By the time we began building the site with the web design team, Future Farmers, we were very well prepared with a creative brief, statistics, and structural outline. Future Farmers' specialty is creating educational but fun webgames so they were a natural fit for this project. In addition to the website, we partnered with Solar One to produce a curriculum that correlates to the film's major themes. There is a synergy between the style of the curriculum lessons and the webgames, which allows for a cohesive overall public image of the project.
Now with the website launched, we are constantly tweaking the fine details, but we are proud of its execution. We have been able to get the games to a wider and strategic audiences through our partners who are spreading the word about the site to their own constituents, e.g., by linking to our site through theirs, by mentioning it in their newsletters, etc.
In 2009, Working Films helped coordinate and facilitated our first partner summit in the office of Manhattan Borough President Scott Stringer. Based on the discussions at the summit, Working Films created a report with suggestions and action items which became part of the basis for our continuing strategies, including the webgames.
Visit our website and fan us on Facebook!